Hey all,
So my last time checking out griffin glass, I ran across these.
http://www.griffinglass.com/index.ph...mart&Itemid=35
They look nice, but I don't understand why the blades aren't turned like jacks. So I decided to make my own
I know this has been discussed in the past, but I don't think I ever saw any real photos of making tweezer jacks.
Start with a set of stainless steel tweezers like this. You want the ones that are smooth, no ridges for holding things. I got these as part of a tweezer set from harbor freight for like $6
http://www.harborfreight.com/6-piece...set-93598.html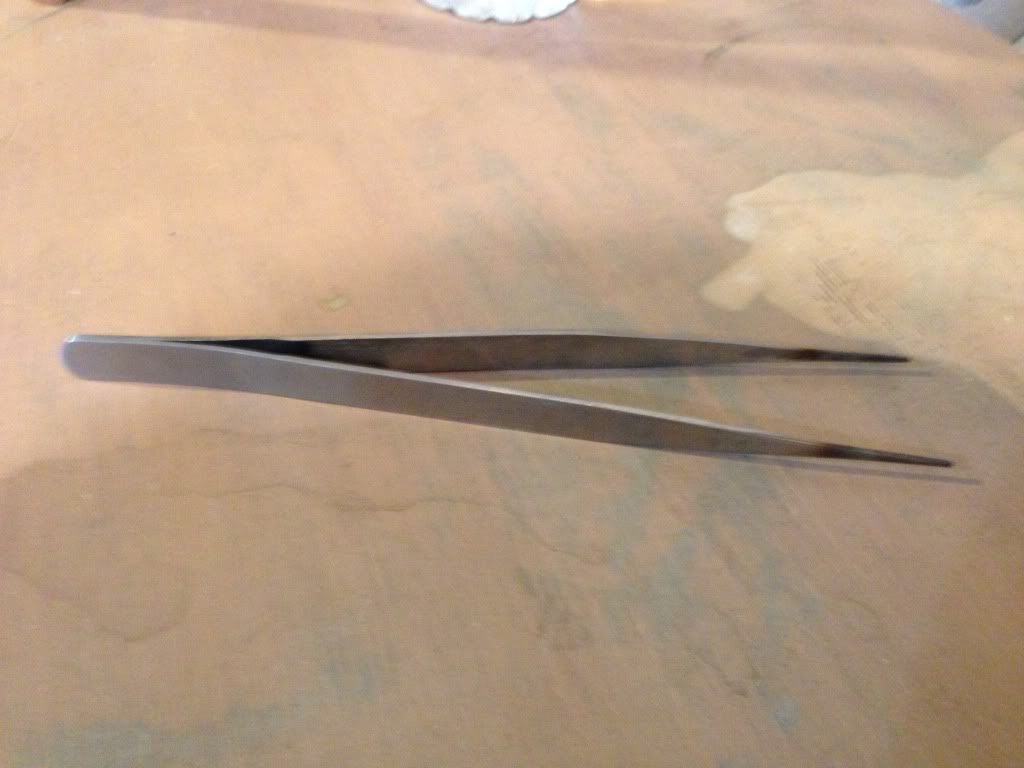 Next determine the best spot to heat and twist the metal. For this pair, I heated right around the point where the metal started to taper ( about halfway into the tweezer)
Heat with a gentle, slightly reducing flame. I messed up two pairs because I heated too aggressively. The steel will start to scale and will split as soon as you introduce force to it, it you heat too aggressively.
In order for the blades to meet properly, heat and turn the other blade the opposite direction as the first one. If you turn them the same way, they will not mate properly when closed.
I also heated up the back portion of the jack and bent it outward a bit, to give the blades a more parallel closing motion. Sorry, didnt get pics of that.
Let cool and coat with beeswax
Honestly, these are a bit small, but for jars, budvases, and perhaps flaring r-balls or montage vessels, I think these will work out pretty well. Hell for 6 bucks I'd say its worth it!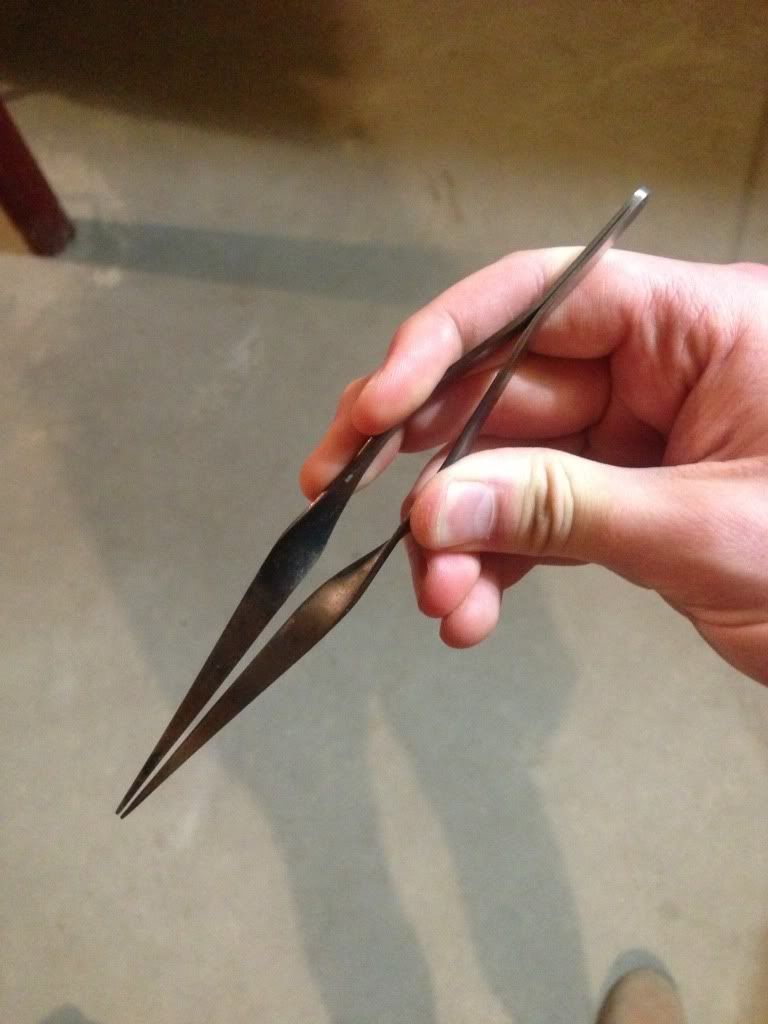 Enjoy.